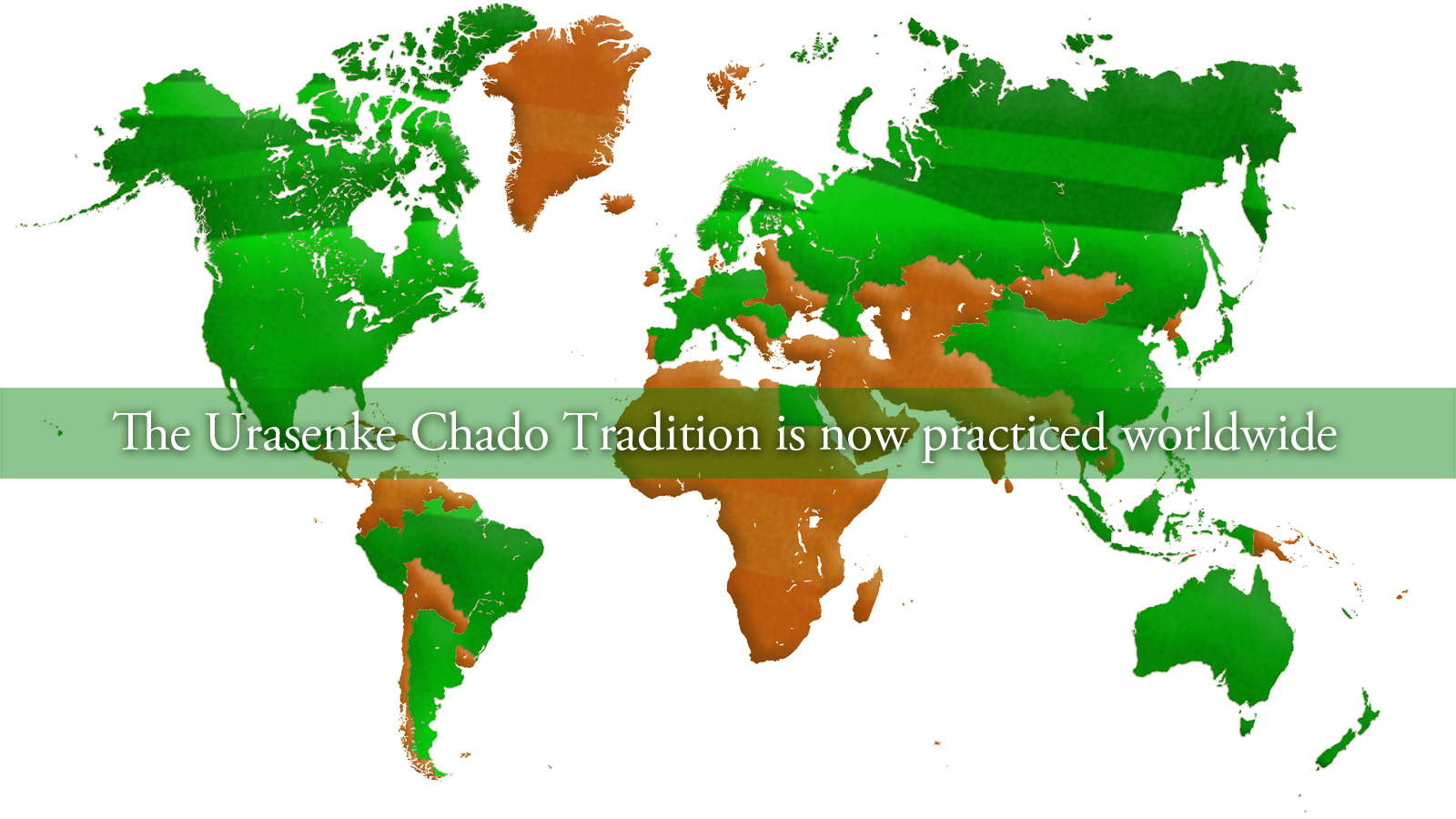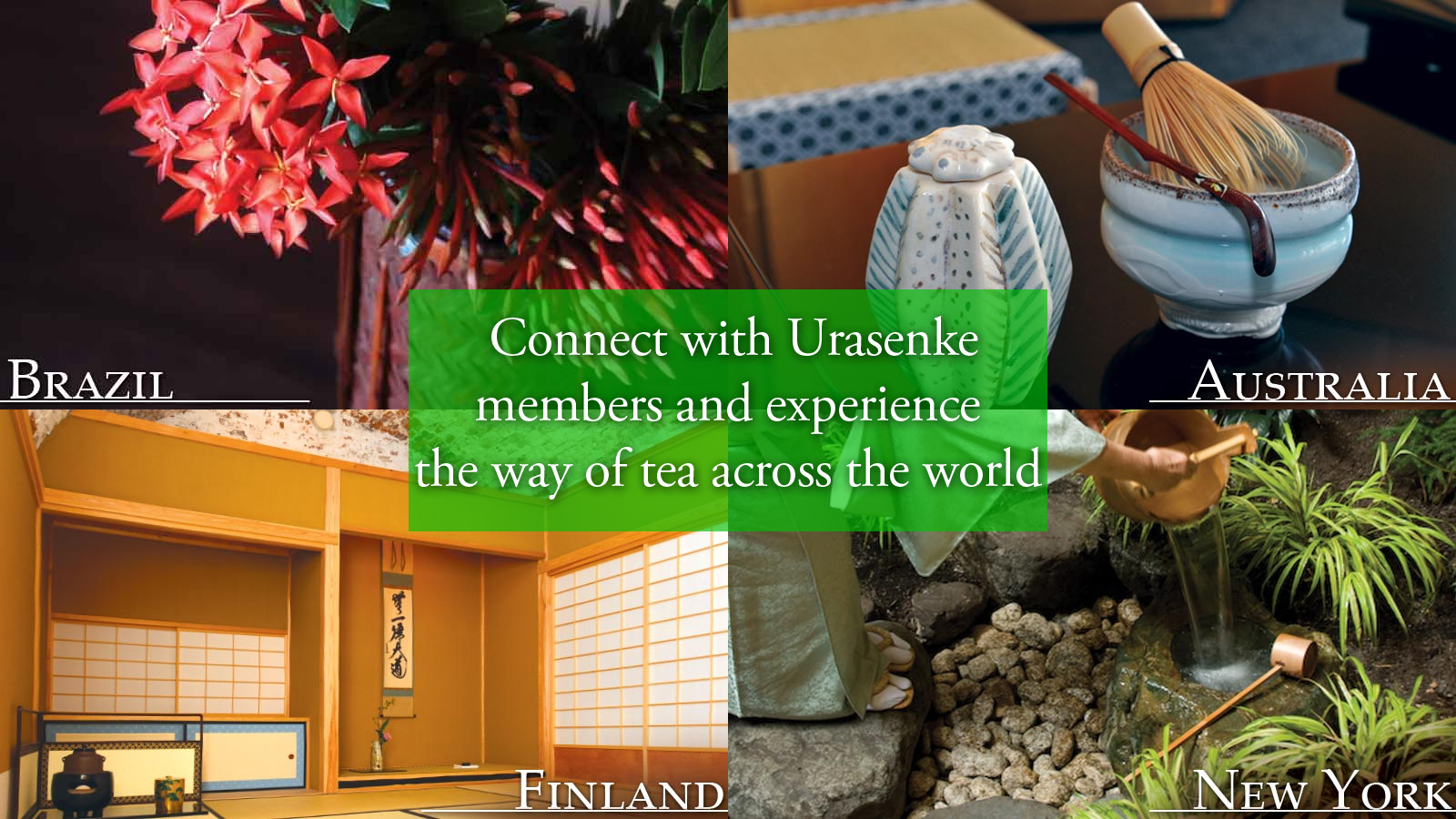 Video Content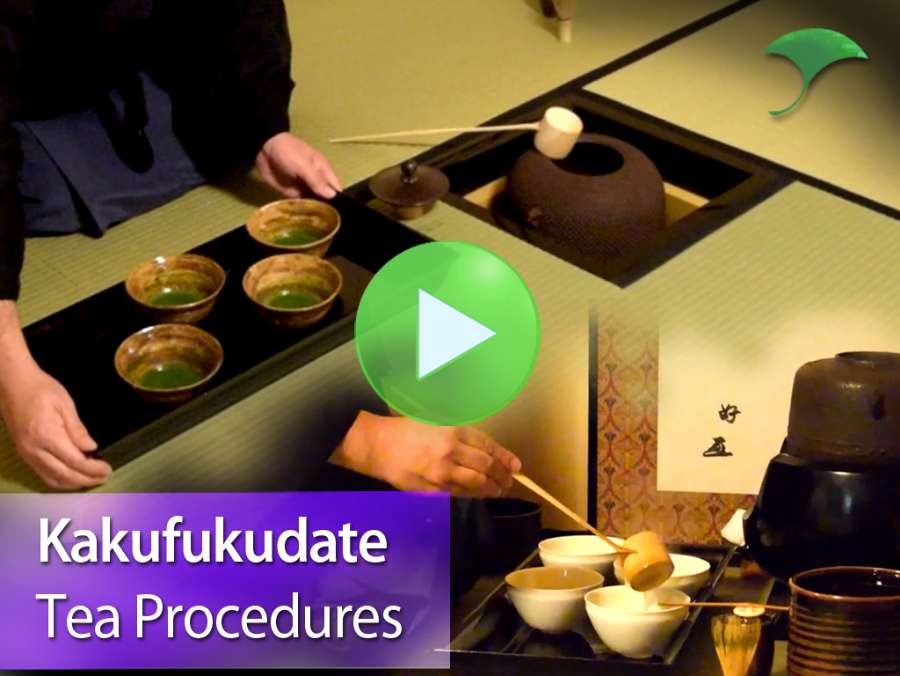 Presentation of Kakufukudate
Parts I and II (open content)
Iemoto gives details on Kakufukudate, and presents how to practice Kakufukudate in the Furo season in part I, and the Ro season in part II.
Uploaded in June and July, 2020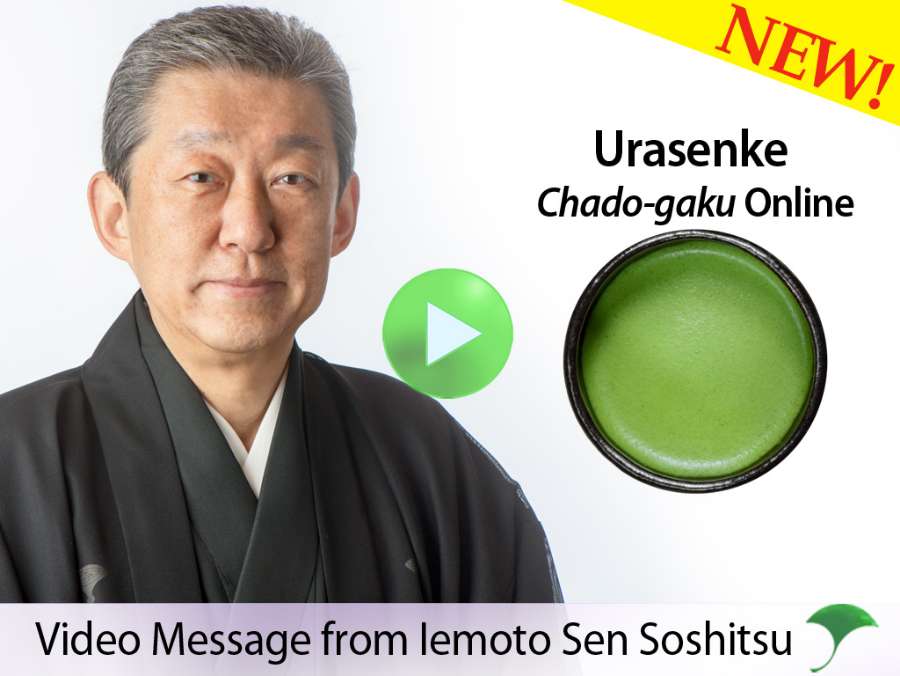 Video Messages from Iemoto
(member content)
New content uploaded on May 19th, 2022
At this time of social restrictions and limitations on gathering with others, Iemoto Sen Soshitsu has decided to reach out by producing a series of video messages to Urasenke Tankokai chapter and overseas association members as a source of support and guidance.
Original airdates: April 1st, 2020 – February 10th, 2022
Printed Materials
Urasenke Chado Study Resources in English
Tankosha Publishing Co. Publications
Locations Outside Japan
The first Urasenke chapter outside Japan was established in Hawaii in 1951. After that, chapters and study groups, now known as Tankokai associations, were founded in many major cities around the world. To serve as a direct conduit leading from the grand master and Urasenke headquarters to the respective region, Urasenke Foundation branches and liaison offices, at which official Urasenke resident representatives are stationed, have also been established. This page is designed to guide you to the nearest Chado Urasenke Tankokai association and/or Urasenke Foundation regional office in your region. For Chado Urasenke Tankokai associations with no web link, please contact the Urasenke Tankokai Federation International Affairs Department for assistance.
Urasenke Branches & Liaison Offices
Contact the branch nearest you to connect with Urasenke Tankokai Associations and tea-related events in your area.
North America
North America Head Office, New York
Canada

Urasenke Vancouver Branch

209 Jackson Street
Coquitlam, British Columbia
CANADA V3K 4C1
Tel: 604-939-7749
Email: krsnyder@shaw.ca
United States

California

Hawaii

Urasenke Hawaii Branch

245 Saratoga Road
Honolulu, HI 96815
U.S.A.
Tel: 808-923-1057
Fax: 808-923-3784
Email: urasenke.hi@gmail.com

Washington D.C.

Urasenke Washington D.C. Office
Central and South America
Brazil
Mexico

Urasenke Mexico Branch

01900
Fuego 691
Col. Jardines del Pedregal
Mexico D.F., MEXICO
Tel: 5-5652-5725
Fax: 5-5652-6386
Email: mexico@urasenke.or.jp
Oceania
Australia

Urasenke Brisbane Liaison Office

23 Ruskin Street
Taringa
Brisbane, Queensland 4068
Australia
Tel/Fax: 7-3371-8242
Email: akikoyamada@optusnet.com.au
Asia
China
Korea

Urasenke Seoul Branch

Hae-Young Building
7th Floor, Room 702
53 Yulgok-ro, Jungno-Gu
Seoul, Korea 110-240
Tel: 2-739-7438
Fax: 2-733-9596
Email: urasenkesel@gmail.com
Urasenke Tankokai Associations
North America
Canada

British Columbia

Vancouver Association

Victoria Association

Nova Scotia

Ontario

Quebec

Montreal Association

Quebec Association
United States

Washington, D.C.

Alabama

Arizona

California

California Capital (Sacramento) Association

California Wa-ki (Sacramento) Association

Monterey Association

Orange County Association

Placer Association

San Diego Association

San Francisco Association

Florida

South Florida Association

Georgia

Hawaii

Hawaii (Honolulu) Association

Hilo Association

Kauai Association

Kona Association

Maui Association

Illinois

Urbana-Champaign Association

Indiana

Kansas

Massachusetts

Michigan

Minnesota

Minnesota (Yukimakai) Association

New Mexico

New York

Urasenke Tea Ceremony Society, Inc.

Oregon

Portland Association

Portland Wakai Association

Pennsylvania

Texas

Dallas-Fort Worth Association

Houston Association

Washington
Central and South America
Argentina
Brazil
Mexico
Peru
Europe
Eastern Europe

Bulgaria

Czech Republic

Hungary

Poland

Krakow Senshin Association

Romania

Russian Federation
Northern Europe

Finland

Norway

Sweden

United Kingdom

United Kingdom Association
Southern Europe

Italy

Slovenia

Spain
Western Europe

Austria

Belgium

France

Germany

Switzerland
Oceania
Australia
New Caledonia

New Caledonia Association
New Zealand
Asia
China

Beijing Dokokai

Dalian Dokokai

Guangzhou Dokokai

Shanghai Dokokai

Tianjin Dokokai

Shanghai Wakeikai
Indonesia
Korea

Busan Association

Seoul Association
Philippines
Singapore
Taiwan

Beitou Association

Taichung Association

Taipei Association
Thailand
Vietnam
Affiliated Organizations
Urasenke
Affiliated Organizations